Given the three points just discussed:
Creative aging is a natural for NYC

Participants rave about the programs and their benefits

All senior centers deserve SU-CASA at its best
It makes sense to lean in and build on the success of this program — which means improving the infrastructure for administration, training, capacity building, marketing, and linkage to New York City's broader cultural life.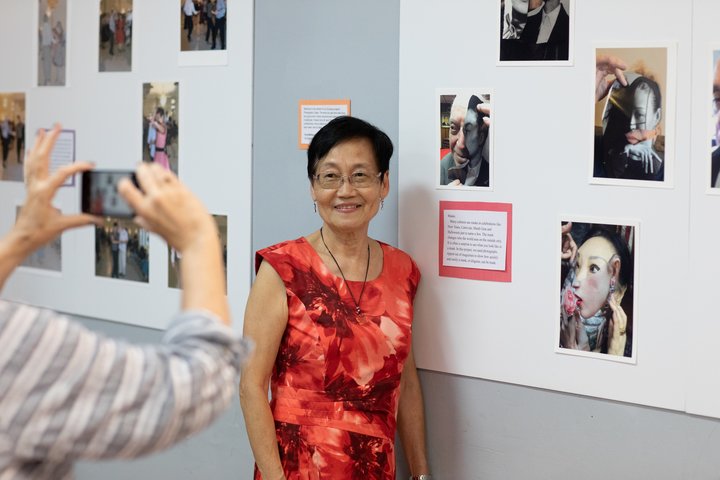 "There is a social setting that you need, that we all need."

– SU-CASA participant
Evidence
The borough arts councils report difficulties making contact with the senior centers that have been granted SU-CASA programs. Each arts council must establish a process to reach out to the senior centers to learn their preferences in order to make good matches. This outreach is important in marketing both the program to participants and the culminating event to the wider community. This step often involves explaining the procedures and goals of the program to the centers, sometimes every year, because staff turnover can be high and staff members may not have time to attend SU-CASA training sessions, given their many other responsibilities at the center.

The selection process and structure of SU-CASA were topics of animated conversation in focus groups and interviews with stakeholders. Participants suggested several opportunities for improvement:


Clarity. Many called for more clarity in the selection process. Senior centers sometimes do not know how to apply for a program or do not know they have been selected for one.

Continuity. There is no process for an artist to continue or return to a center where the program has been a great success.

Timeline. The program timeline was a challenge for center directors, teaching artists, and participants. Delays in announcements of the program selections mean that programs must be condensed into a shorter period. Teaching artists have less time to get to know the center and ensure that the program will work well for the participants.

Training. While many teaching artists and some senior center staff have attended training on creative aging, there is not a consistent level of knowledge. Senior center staff who understood the program, and who were provided clear information about it, were better able to promote the program and help it run smoothly.

Marketing the exhibition or performance. Some culminating events were widely attended and a source of pride to participants. Others struggled for an audience.

Teacher satisfaction. Most teaching artists observed and interviewed were enthusiastic, energetic, and talented; however, some reported resentments stemming from the hardships of working in a program where they struggle with the level of pay, delays in getting paid, and the need to cover supplies out of their own pocket.

Feedback. After the effort they expended over the course of the program, teachers and administrators wanted more feedback to know specifically what was working and what was not.


SU-CASA participants in focus groups were enthusiastic about their programs and thankful for them. They had no idea of the breadth of the program and were eager to know what programs were available at other centers. There were reports of other senior center members saying they would have joined the program if they had known about it.

Teaching artists and organizations have noted that it can be difficult to live up to the creative aging ideal. For example, they have noted that attendance is not consistent, a theme reflected in the SU-CASA class observations. Program directors have pointed out that some senior center members prefer classes on a drop-in basis.

Program implementers and participants do not understand how all the parts of SU-CASA fit together. Senior center directors did not always know if they had a SU-CASA program or not and certainly did not know whom to contact when they had questions about it.
---